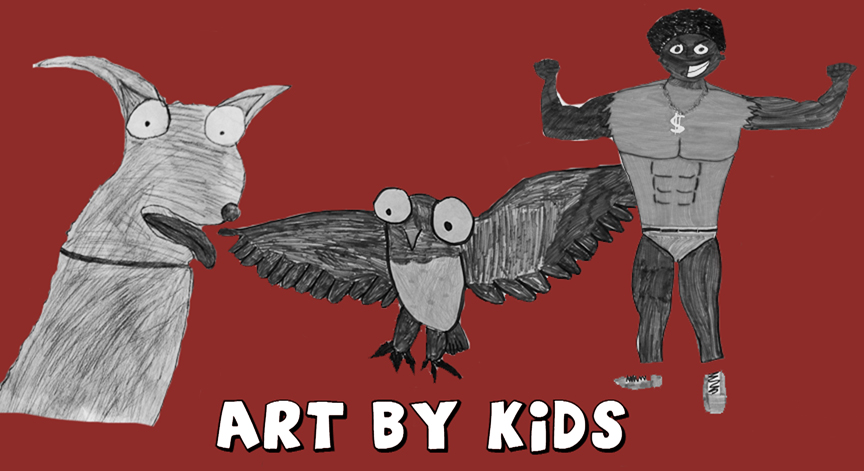 Art by: Caleb
Age: 7
State: Washington
Title: Aliens vs. Human
The characters in the picture are: Aliens, Air Force, Soldier, Human and flying Saucer.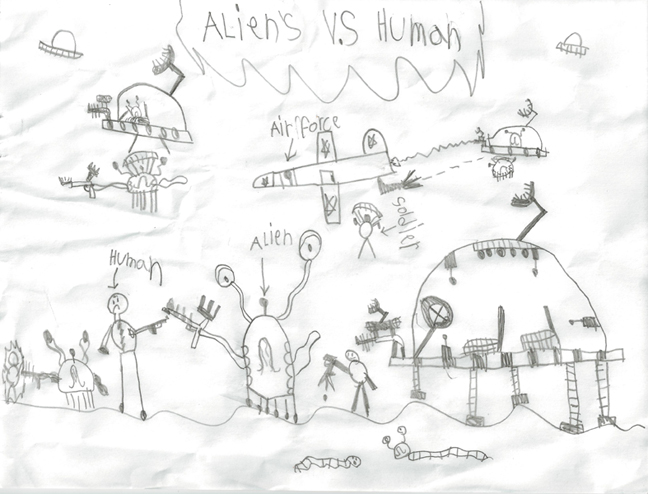 This is a view from the airplane on the way to the schools...

This is the only abononed thing I could find around...

This is a giant igloo the kids made out of milk cartoons. I really wanted to climb inside.

More fabulous art to come from South Carolina!
For instructions and a PDF print-out for this Seabiscuit project go here!